CSR Policy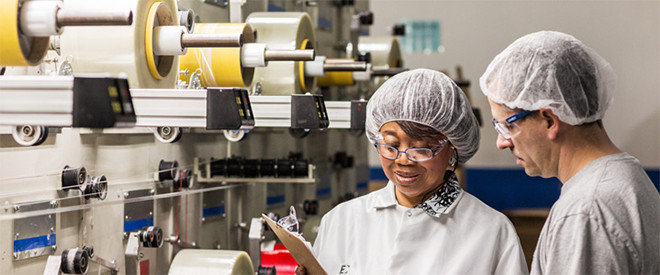 Essentra values
As a responsible corporate citizen, Essentra aims to act in a socially responsible manner at all times. The Company's organisational structure is highly decentralised, and as such its businesses devise procedures appropriate to and compliant with local laws, culture and operating conditions but within the overall context of the Company Values.
Essentra policy
The objective of Essentra's Corporate Social Responsibility policy is to guide stakeholders, including employees, on the elements that drive the conduct of Essentra businesses. The way Essentra does business reflects its commitment to profitable growth, sustainable development and integrity. The Company's policies continue to promote fair and ethical dealings with customers and competitors as a matter of law and conscience.
Essentra is a member of the FTSE4Good Index which is designed to measure the performance of companies striving to meet globally recognised corporate responsibility standards and to facilitate investment in those companies where Corporate Social Responsibility issues are an influencing factor in an investor's decision-making process. The FTSE4Good Committee annually reviews the members for continual compliance with the criteria as laid down by the Committee.
Ethical business practices
Essentra's Ethics Code (PDF 0.02MB) is applicable to all its businesses around the world. This policy details the standards expected by Essentra including free and fair competition, the prohibition of bribery and political donations, and provides general guidance on honestly and fairly dealing with suppliers, customers and local and national authorities. Essentra is committed to working with its suppliers to ensure the welfare of workers and employment conditions within its supply chain meet or exceed internationally recognised standards.
Employees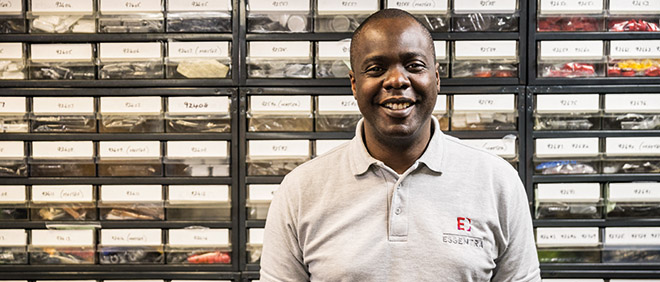 Essentra recognises that its employees are the Company's most vital resource and their importance in making the Company successful. Essentra is guided by the aim of delivering a competitive and fair employment environment and to providing the opportunity for employees to develop and advance, subject to personal performance and business objectives.
Throughout its worldwide operations Essentra supports human rights as set down by the UN Declaration and its applicable International Labour Organisation conventions. Recruitment procedures avoid the employment of under-age staff.
Essentra is committed to offering equal opportunities to all people without discrimination as to race, sex, nationality, ethnic or national origin, language, age, marital status, sexual orientation, religion or disability. The Company does not tolerate harassment in the workplace in any form and remunerates fairly with respect to skills, performance, competitors and local market conditions.
Diversity and Inclusion Policy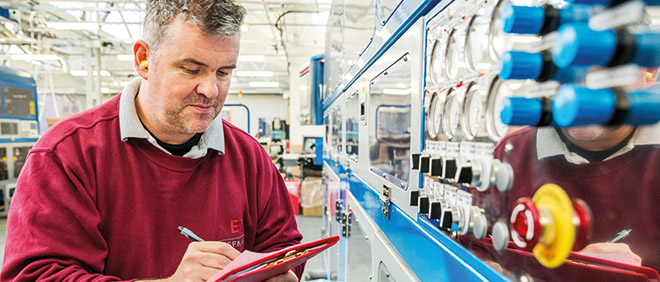 Essentra encourages an open and honest culture in all its dealings with employees. Channels of communication appropriate to Essentra's local businesses have been established to allow employees to voice their views and concerns and the Company briefs all employees and their representatives on all relevant matters on an ongoing basis. For example the Company has a European Information and Consultation Forum in respect of its operations in the European Union.
The Essentra Right to Speak policy sets out guidelines under which employees can raise certain issues (regarding ethical behaviour or legal compliance) with their own business or directly with Essentra plc in confidence. Under this policy employees may come forward without fear of their position and have the option to consult an independent external party.
As part of its commitment to training and development within its businesses, the Company operates a graduate development programme in Europe and North America together with a number of local internship and apprentice placements.
Environment
Essentra recognises the impact that its businesses have on the environment and, as a minimum standard, comply with current applicable legislation in the countries in which it operates. All of the Company's European businesses comply with EU and domestic waste management regulations. It is Company policy that all principal manufacturing sites are IS0 14001 accredited.
Essentra is committed to continuous improvement in the environmental performance, the prevention of pollution and to improving efficiency in the use of resources including energy, water, packaging and other raw materials.
The eTree project, encouraging shareholders to receive a copy of future communications electronically instead of a paper version, ensures that for each positive response a tree is dedicated to the Woodland Trust.
Essentra participates in the Carbon Disclosure Project which is a secretariat for the world's largest institutional investor collaboration on the business implications of climate change.
The wider community
Essentra is committed to being a responsible corporate citizen through the support for appropriate non-political and non-sectarian projects across a range of organisations and charities. Regardless of regional or national boundaries the Company aims to support the creation of prosperous, educated, sustainable and healthy communities in the countries and cultures in which it operates. With a focus on education and enterprise, health and welfare, and the environment, it has developed target programmes for local communities, often involving commercial sponsorship and significant employee engagement through direct involvement or secondment.
There is encouragement to the businesses to support local charities both with financial and non-financial donations whether they are educational, sporting or health related.
Applying Essentra's principles
The business principles reported above are underpinned by a series of Essentra's policies.
The Chief Executive is the Director with primary responsibility for this area of activity, whilst business managers are responsible for ensuring the underlying policy commitments are applied. The Company Secretary is responsible for co-ordinating the operation of the policies and reporting on them to the Chief Executive.